How to Create PDF Documents from Received Emails

G-Lock Email Processor can automate the conversion of emails into PDF files as you receive. Thus, it's a great way to create PDF receipts or invoices from order confirmation emails sent to you by your payment system.  
Then G-Lock Email Processor can automatically send the PDF file as an attachment on outgoing messages, or add it to your file system or database, or upload to DropBox, OneDrive or other virtual file storage system. 
G-Lock Email Processor includes a complete report designer that allows you to create custom reports.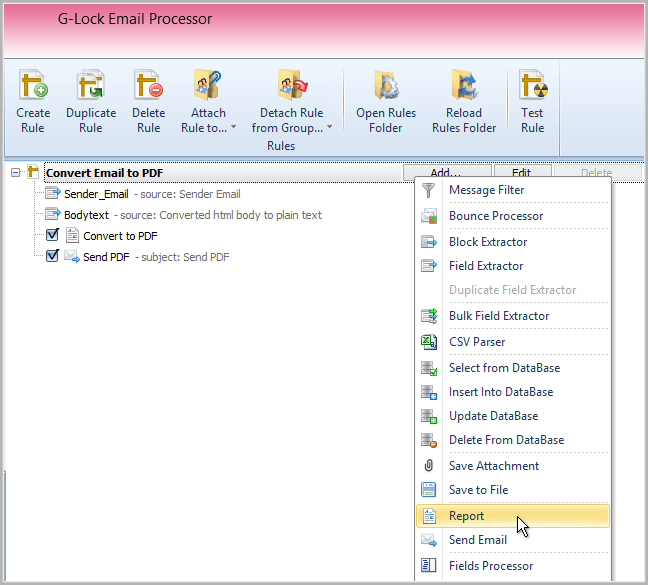 The report designer is provided by the FastReport component. The user has all the tools for designing a report's appearance, along with the ability of simultaneous previewing.
It's possible to upload images and use them in the report, for example, you can put your company logo at the top of the PDF report.
In addition, you can merge variables that store data extracted from the received emails into the PDF.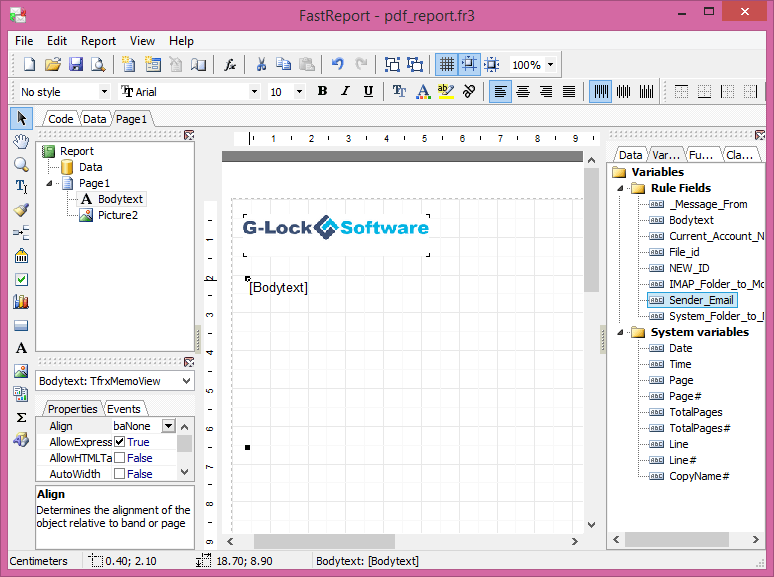 Under the "PDF Export Options" tab you can set the PDF options: Author, Subject, Keywords, Title, User password, Owner password.
You can also allow the reader to print, modify, copy,  or add annotation to the PDF report.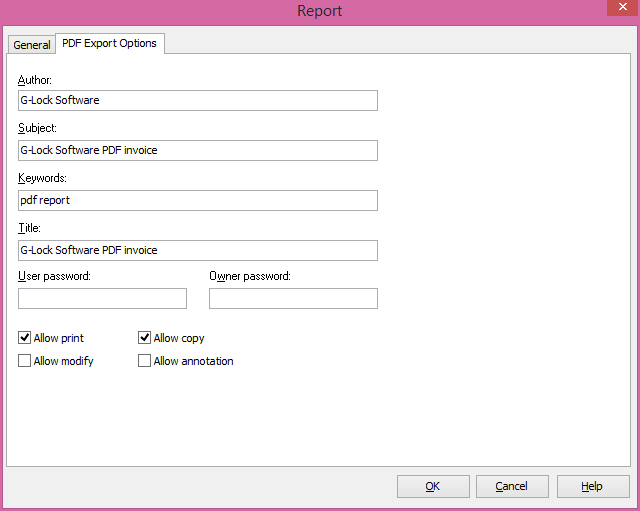 G-Lock Email Processor is a flexible data parser and extractor for converting incoming emails to PDF documents.
Try it for free and parse your first emails to PDF within minutes!
Average rating:
15 reviews
Jun 25, 2015
Fantastic Support
We had been using G-Lock processor for some time with out any problems. Our provider sadly made some changes that broke the connection to G-lock.

G-lock support was fantastic and took a backup of our system and restored it and debugged the problem really quickly. They promptly remoted in and fixed the problems with our system.

Impressed and appreciated - Thank you Julia & Co
---
Interested? Learn more about our email parsing software.
Further reading:
Trackback from your site.