How to Extract Repeating Text Blocks from Emails
Extracting repeating text blocks from emails is something that people do very often.
In case you are selling products with your own web shop, you probably receive an order confirmation or purchase order by email each time you made a new sale. Most of the time, those emails contain important information about the order like the Order ID, the shipping address, the ordered items, the buyer's name, etc.
Hotels and restaurants can receive booking emails that need to be parsed and entered into the database.
You can also receive aggregate reports as tables that include repeating blocks of information about all orders made during the day, week or month.
Now you can automate the parsing of relevant data from emails, optimize your business workflow and save valuable time.
A lot of businesses use G-Lock Email Processor to extract text blocks from emails, parse them and automatically add parsed data to a CRM.
So, if your business relies on the data trapped inside those emails and you find yourself copying and pasting the data by hand into other program or database like Excel or MS Access, do yourself a favor and automate this task with G-Lock Email Processor.
Whenever you receive an email with new listings, let it be parsed with G-Lock Email Processor and get the parsed data back in return within seconds.
How to Parse Repeating Text Blocks in Emails
G-Lock Email Processor supports the Block Extractor where you specify the start search position and end search position for the blocks of information.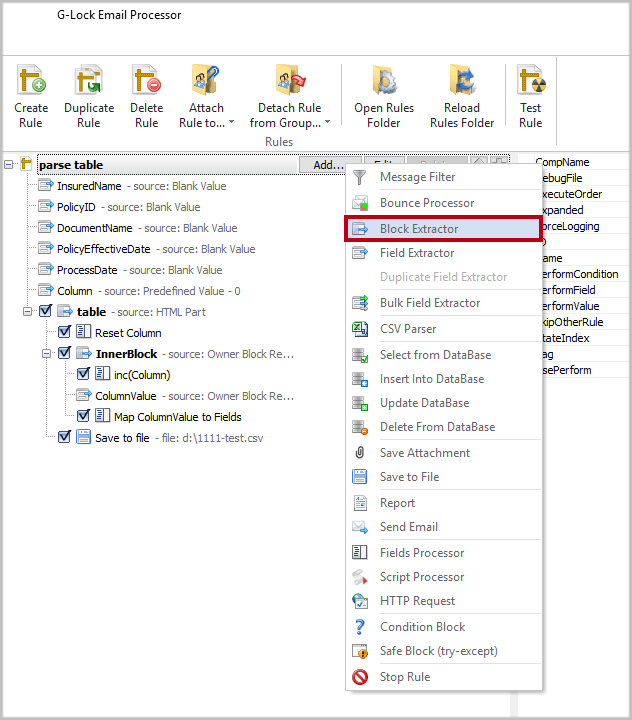 Depending on how your email is structured, you can search for text blocks in the text part, HTML part, HTML converted to plain text or RAW source.
To extract the block accurately, you can use regular expressions, particular text, and line numbers.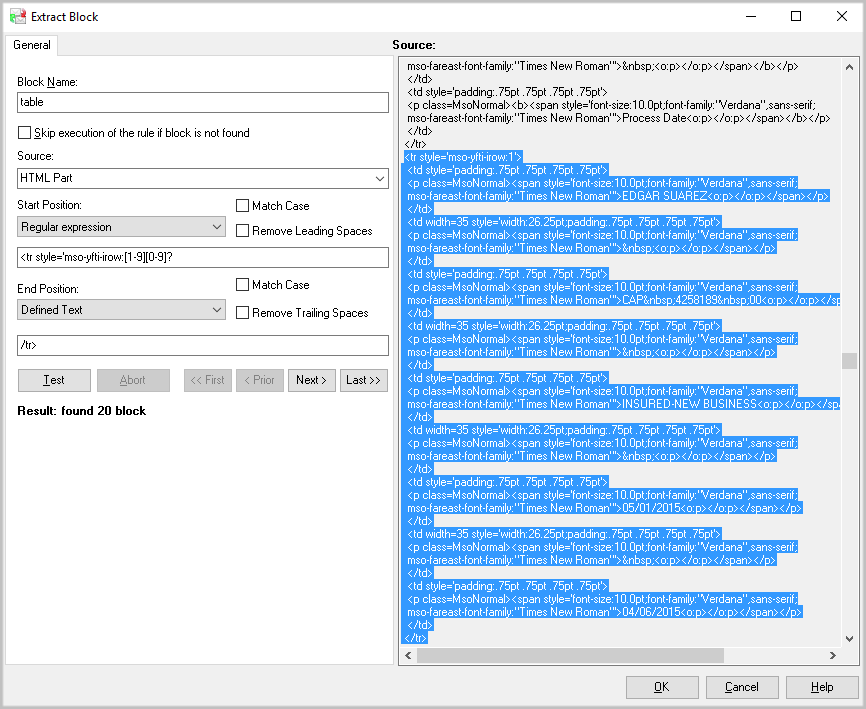 Moreover, you can then slice extracted blocks into smaller parts, i.e. parse blocks and extract data from each block.
Both of these tools will give you a structured and easy-to-handle version of your repeating text data.
You can then send this data to a Spreadsheet Excel File, CSV file or CRM.
We offer a free trial in order you can see our software in action prior to any commitment.
Download Free 30-Day Trial ->
System requirements: Windows® 10 Windows® Server 2008 or higher
---
Interested? Learn more about our email parsing software.
Further reading: