How to Automatically Parse Email to CSV

Extract Data from Incoming Emails and Convert It to CSV
If it happened to you to copy data from incoming messages and paste it to a CSV file, manually, you know what time consuming and boring this work is.  And if you have dozens or even hundreds emails you need to process? This is eating almost all working time. 
Luckily, now you can stop your manual work and use G-Lock Email Processor to automate your email workflow.
Parse Any Email to CSV with G-Lock Email Processor
G-Lock Email Processor is email automation software which allows you to easily extract any data from incoming emails and save the extracted data to a CSV file.
It's easy to get started with G-Lock Email Processor. After installing this email parser onto your computer, you can add multiple email accounts from which the program will retrieve emails.
Then you can define a set of parsing rules which will filter incoming emails and extract exactly the data you are looking for inside your emails. The powerful Field Extractor in G-Lock Email Processor allows to parse and extract data from the body text and HTML parts and message header. You can even change the extracted data before saving it to a CSV file using a post processing script. 
To check if you are doing everything correctly, you can save a real email message as a .eml file to a folder and choose that email as a debug message in the Rule settings.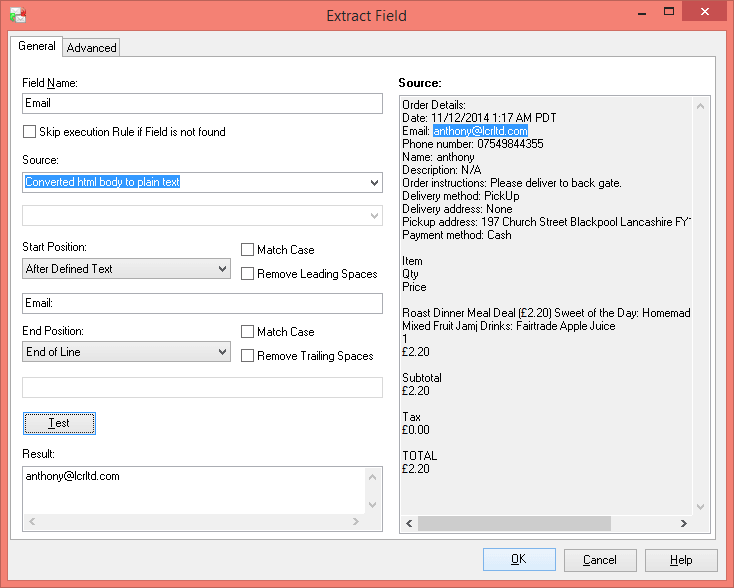 After the Field Extractor is setup, add the "Save to File" action to your rule. This action saves the extracted data to .txt and .csv files.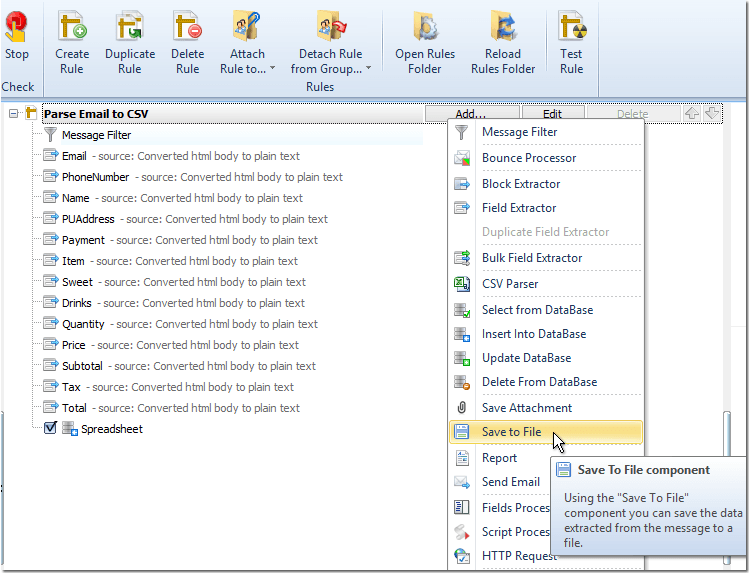 This is where you define how your file looks like and how to save the data extracted from the email to the file. Click the right mouse button, then click on "Insert Field" and select the field name. Add variables in the desired order.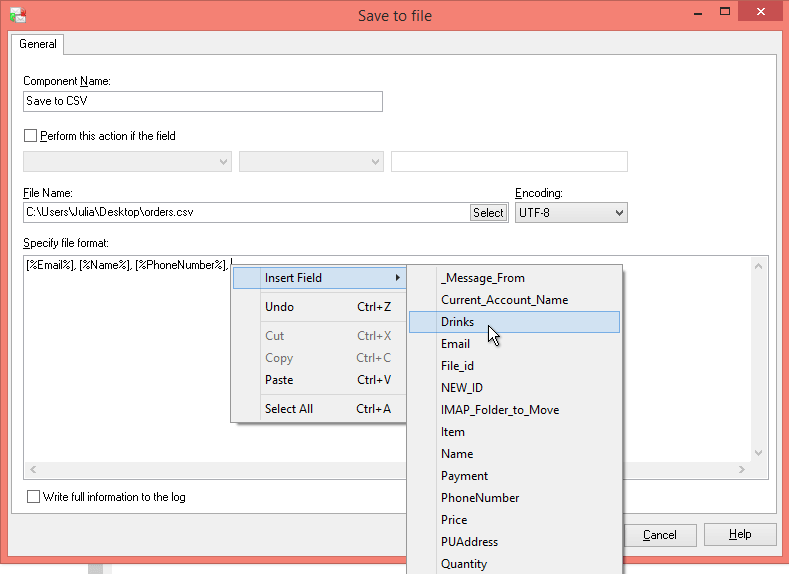 Once set up, the extraction rule will boil down the email to the CSV file you are looking for.
G-Lock Email Processor is a flexible data parser and extractor for converting incoming emails to easy to handle TXT and CSV files.
Try it for free and parse your first emails to CSV within minutes!
Average rating:
16 reviews
May 22, 2019
Fantastic Software + Product
We used G-Lock to monitor our purchasing and extract the data into a database. Sometimes it has to process 1k mails, but no time there are any performance problems.

Either provide customized scripts if there something you want to do is not already implemented. So, you can feel free to do nearly everything you want.

The best thing at all is the Support – they will help you to solve every problem almost immediately, even if they must release a new version to fix a little bug.
---
Interested? Learn more about our email parsing software for Windows.
Further reading: