Why G-Lock EasyMail7 Is Better
G-Lock EasyMail7 has taken the complexity out of email marketing automation so that you can focus on innovative ideas that keep your business moving forward. A sleek user interface combined with modern technology and top-tier security makes G-Lock EasyMail7 an easy choice for marketers who need to do more with less.
It helps you easily build fully-customizable drip campaigns for all your needs: being in touch with prospects who are not yet ready to purchase, reengaging dormant leads, distributing helpful hints and tips to current or future clients, and enjoy reduced costs for high email volumes, reliability, and stability.
See our easy to use drag-and-drop email editor in action in this 3 min video:
Download G-Lock EasyMail7 today and discover how G-Lock's automated email marketing solution can help you make your business more profitable.
… Even if you have an existing autoresponder or email service, G-Lock EasyMail7 is a fantastic back up email system in case your service suffers any outages or suddenly decide to delete your account, ban you or just stop working for weeks at a time…
With G-Lock EasyMail7 you can use your own hosts email system (SMTP) for FREE or enhance delivery with third party senders like MailGet SMTP or AMAZON SES, that allow you to pay for what you use… Imagine being able to send 10,000 emails for just $1.
Unlike other autoresponder systems, you can just import your contacts and leads and get started. No messing around with re-confirmation of leads or facing an inquisition about how you built your list… You can import CSVs contacts in a matter of seconds and be ready to mail in just minutes…
Spam Testing for Marketers
Email marketers now need additional insight as to what mailbox providers do after they accept your email. Aside from measuring engagement metrics, marketers need tools to determine how their message is treated by major Internet providers around the world and whether it is delivered to the Inbox, spam folder or blocked before reaching the recipient's mailbox.
In a past, testing email placement used to take a lot of time and budget. You would need to setup dedicated testing computers in your office and create email accounts with different ISPs, or use a 3rd party email monitoring service that would charge you a fortune.
We have recently fixed this by adding superior delivery testing tools to EasyMail7. Now you can click one button to test your email placement at major ISPs across the world, check your sender authentication and determine the email spam score.
EasyMail7 Inbox Placement / Spam Filters Report provides this valuable information so you have confidence that your email is reaching your customer. Plus you will see in which Gmail tab your message is delivered to.
Who Uses This Software?
Small to medium size businesses, marketing and sales professionals looking to maximize the results of their online marketing with IN-HOUSE email automation solution that allows to send large volumes of emails and have full control over their email messages, contact lists, autoresponders, email delivery and reputation.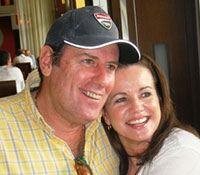 "I have Tested many eMail Marketing Services both Online and Computer Based Platforms and I can Honestly Say that your EasyMail7 Program speaks Volumes. Your Communication is Bar-None as it Directly Reflects the Pride in your Work, Ability to Maintain an Effective and Straight-Forward Communication as well as Julia's Enthusiasm with her approach towards providing us with an Effective Overview of the 'Many' Benefits included within this Truly Remarkable Software.

Not only have you Saved us a Considerable Amount of Money, but more Importantly, Time, Complete Control of our Database and a Direct Approach whereby Contacting our Valued Customers with a less Commercial Format from which we are able to Better Personalize our eMail Communication with them. We can only Wish you Continued Success and that Anyone who needs to Communicate with a Large Amount of Customers without providing their Lists with an Outside (Online) eMail Outsourcing Service, you Definitely are Miles Ahead of your Competition. Congratulations and Thank you for providing a Superlative Product."
Stephen and Carmen Verdon, Ph.D.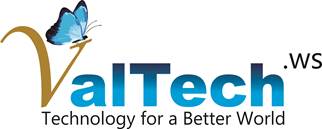 New to G-Lock EasyMail7? Just follow these 3 simple steps:
---
Your subscriber base is growing and so is the cost per campaign. Going for the monthly plan with email service providers means wasting more money if you don't send newsletters regularly enough. And the bigger your subscriber base becomes, the more expensive it is to communicate with them.
An effective email marketing system should include the following tools:
 Automated email sequences that drip on your contacts over time to build trust and convert your subscribers into active and happy customers.
 A email scheduler for planning your announcements, newsletters, and special occasion emails weeks or even months in advance.
 A simple way for you to create sign-up forms so you can connect your marketing efforts to auto-populate your contact lists (we provide WPNewsman plugin for WordPress for free).
 A professional collection of quality responsive HTML email templates that you can install and use for your newsletters on the fly.
 An automated way of processing bounce and unsubscribe emails to be in compliance with the CAN-SPAM law in various countries.
 Training and support from those who have years of experience in email marketing systems, management and success.
With G-Lock EasyMail7 you have the right email marketing software system to help you elevate your business to the next level, grow it and make it more profitable.
Top 5 Reasons Why Email Marketers Choose G-Lock EasyMail7 over Email Service Providers and Competitors
---
1) YOU OWN YOUR DATA – It is easy to get lured into the free plan of Mailchimp or other email service provider (ESP), but if someone gets tired of your emails, and instead of unsubscribing you, they will complain to ESP. ESP will suspend your account and you will not be able to access the data EVER AGAIN. GLOCK will never suspend your license, and you are guaranteed software no matter what.
2) YOU OWN YOUR AUTORESPONDERS – After spending 100 hours configuring your auto responders, you finally have them running smoothly. Then ESP sends you an email that they don't like some of your subscribers and your account is now suspended indefinitely. Not only can you no longer mail out, but your auto responders are now paused indefinitely. With G-Lock EasyMail7 you control your content and subscribers. We act as a content database only, and a proxy to email service providers like Amazon. But if one day Amazon decides not to do business with you, you can use hundreds of others to power your auto responders.
3) YOU CONTROL YOUR INBOX DELIVERY – 80% of email service providers have their IPs black listed or their domains used for email tracking black listed. As a result you are a victim of their service due to some bad apples in their client list. You will be lucky if you even land in spam using most of these email service providers. With G-Lock EasyMail7 you control your From name, From email address and Return email address and choose the suitable delivery mode including your custom SMTP server, Amazon SES, SendGrid, Mandrill or any other email service SMTP settings.
4) YOU CONTROL YOUR REPUTATION – Email service providers like GMAIL use your unsubscribe footer message to detect if you are a promotional email or transactional email. That means even if your not spamming, you message is as good as spam once it gets to the promotional GMAIL tab. Email service providers like Mailchimp force you to use their footer message along with hundreds of thousands of their other clients making your messages go to junk. With G-Lock EasyMail7 you control your footer, your patterns, and your reputation.
5) YOU CONTROL YOUR DELIVERY SPEED – Most email service providers can take up to 10 hours to deliver your emails, making it a bit too late for your flash sale. Using G-Lock EasyMail7 you can send out as many emails as your heart desires at the speed that your computer can handle. If you need to deliver 10,000 emails in 1 minute, as long as you have permission do to that it is possible.
With its emphasis on business productivity, safety, ease and convenience of use it is that distinguishes our software from the rest of the competitors, EasyMail7 is the unique client-server email marketing platform for Windows® that allows to:
 work with large databases — it imports one million emails in just 43 seconds!
 install individual EasyMail7 Client for each user in your team;
 manage contact lists and send email campaigns from a remote location;
 send emails using the Amazon SES API, SendGrid, Mandril, MailJet and more;
 send the right email at the right time with dynamic content and flexible email scheduling;
 use automated emails to convert your prospects into customers;
 automatically update, insert and delete bounce emails from remote databases;
 know your inbox placement before you send real email campaign
 keep your data secure using encrypted connection between EasyMail7 Server & Client.
See for yourself why more than 7,500 companies use EasyMail7 to create and deliver awesome, personalized emails to their customers.
What You Get When You Use G-Lock EasyMail7
---
G-Lock Software provides you with IN-HOUSE automated email software for permission based email marketing. G-Lock EasyMail7 was specifically developed to save your time and money and eliminate the complexity and expense of operating a third-party email service and outdated mass email tools:
The best value for your money — notably with large databases. Some competitors' programs take one hour or even more to import one million emails while G-Lock EasyMail7 imports a million records in 43 seconds!
Send automated emails — setting up an email series through an autoresponder is a key first step to effectively using your opt-in emails to grow your business. EasyMail7 Autoresponder lets you send pre-written follow-up emails sequentially and automatically to your subscribers over time after they've subscribed to your list.
Easily Organize Work in Team — install G-Lock EasyMail7 Server on a centralized server and individual EasyMail7 Client for each user in your team, create multiple email accounts, allow users to connect to it to manage contact lists and send email campaigns from a remote location. Each user has the full control under his own workplace(s) allocated to him by admin.
Safe and secure newsletter sending — G-Lock EasyMail7 keeps your list private and secure. Our bulk email marketing program does not expose your subscriber's list to the list members.
Unlimited number of recipients and groups — you have unrestricted importing and mailing capabilities for full control of your campaigns, plus you don't pay any additional fee as far as your list is growing.
Sending to multiple groups at a time — with G-Lock EasyMail7 you can send the message to more than one contact group at the same time. Our bulk email sender automatically skips duplicate email addresses between groups.
Integration with CRM Databases — G-Lock EasyMail7 can connect to any ODBC compatible database on the network like MS Excel, MS Access, MS SQL Server, Oracle, MySQL and take the contacts' email addresses, names and other contact information directly from the database. No need to export-import the recipients into G-Lock EasyMail7. The best part is that the program connects to MySQL server directly (it's not necessary to install an ODBC connector).
Tracking capabilities — G-Lock EasyMail7 is integrated with G-Lock Analytics email tracking service to track email opens, link clicks, email clients recipients use, and with Google Analytics and Piwik Analytics that you can use to track the recipient's actions further on the web site.
Customizable unsubscribe link — our G-Lock EasyMail7 email sending system provides you a ready to use unsubscribe link that you can merge into the message. You can customize the unsubscribe link as you like and have different unsubscribe links for different groups.
Professionally designed HTML email templates — G-Lock EasyMail7 is provided with a rich store of professionally designed HTML email templates that you can download, customize and use to create your email newsletters.
Built-in FTP client — you can upload pictures used in your message to your web server directly from G-Lock EasyMail7. The program will then automatically replace local paths of the images in the message with the paths on the web. This helps you decrease your message size, increase the sending speed and ensure the pictures will be displayed correctly within the message. Plus, you save your money if you send using a 3rd party service for example Amazon SES where they charge you for data transfer.
Automated bounce, unsubscribe, and complaint processing — our email marketing software recognizes many types of return messages that are common when using an email newsletter program, including soft and hard bounce messages and can delete and unsubscribe bounce emails in contact groups and external databases. This means that using our newsletter system you can keep your list up-to-date, prevent your IP from being blacklisted, protect your good sender reputation, and increase the speed of sending for future email campaigns.
Unlimited features in ANY paid version — the license price depends on the number of users and workplaces you can have within G-Lock EasyMail7. There are no limitations in features for paid licenses. So, you can be assured that whatever size of business you are and whatever paid license you have, you will always have access to all features of our bulk email software.
… and much more. See the complete list of G-Lock EasyMail7 features →
Get the FREE Trial Version Now
---
You'll like the new look and feel. Everything is easy to setup and get started. But don't take our word for it. Download the free version of G-Lock EasyMail7 right now and try it for yourself!
The free trial version is limited to send 250 emails per hour, 1 000 emails per day and 12 000 emails per month.
No limits for contact groups and recipients! You can evaluate your free trial version for 14 days!. All features are available for customers at every license. So, you can use G-Lock EasyMail7 free version (up to 12,000 free emails a month) while you are building up numbers and loyalty, and you can switch to a paid version later, when you have a big enough list.
This solution combines an unrivaled feature set with world-class support and virtually infinite flexibility, at a fraction of the price charged for competitive programs.
Get G-Lock EasyMail7 14-days FREE Trial Today!
Email Marketing System for Windows

Get the email marketing system that makes increasing your profits easy! Our vision when creating the perfect email marketing system was to create something that makes it easy to get up and running in minutes, start converting your traffic into leads, and your leads into buyers. The response email marketing system allows you to easily create effective lead magnets to your website that attract leads to your website, promote viral sharing, and help rapidly build your mailing list.
In-house Permission Email Marketing

G-Lock EasyMail7 has a state of the art hybrid permission based email marketing system that allows you to not have to confirm your email addresses. Our state of the art hybrid permission based email marketing system allows you to increase the number of emails that get delivered to your email box even and for the leads the confirm to receive your emails get sent using an entirely different email provider making the email deliverability for response magic best in class. We have over 11 years experience getting your emails delivered.
Email Marketing Database

It is important to build your list. Your email marketing database allows you to create a direct connection with your audience. Without an email marketing database you don't have the distribution channel needed to properly communicate your offer to prospective clients. Rest assure our 11 years experience and over 67 million records and counting, you know your email marketing database is safe with us.
B2B EMail Marketing

b2b email marketing has never been easier with WPNewsman easy to create opt lists. Splitter out prospective clients base on interest and interaction we deliver them a custom campaign. Increase your b2b email marketing profits by delivering new offers and updates while consistantly and automatically staying in the eye of you consumer.
Email Marketing Program

When setting up your email marketing program it is important to time your responses based on the response you get from your clients. Program your emails to get delivered when you want with G-Lock EasyMail7 has never been easier.
Easymail7 for Small Business Email Marketing

Have a small business that needs email marketing? No problem, our email marketing system is made for small and large business. With our pay as you grow model we believe small business should have all the same features as large business, that's why all of our packages come with unlimited use and all features are unlock and available no matter what package you are using. G-Lock EasyMail7 is the affordable, scalable choice for small and large business email marketing.
Email Marketing Best Practices

At G-Lock EasyMail7 we not only recommend email marketing best practices, we teach it. Follow our G-Lock EasyMail7 blog for email marketing best practices and tips creating lasting relationships with your list. Its proven that using proper email marketing best practices with your list is not only more profitable but promotes social referrals.
Web Based Email Marketing

Still sending client emails from your computer? WPNewsman not only saves you time but allows you to grow your list faster and deliver your emails better. By complying with email marketing best practices you are showing your audience that you respect their inbox. WPNewsman also ensures that your data is always available via the web and your data will never be lost due to an unfortunate computer crash.
Email Marketing Tracking

Tracking your email marketing has never been easier with G-Lock Analytics. You can track and view exactly which prospects interact with your emails then easily splinter them into another campaign that in more targeted to that user. Using email tracking in your marketing is vital to your success in giving your prospects what they want to see and when they want to see it.
Email Marketing Reports

Email marketing reports are vital to the success of your email marketing campaign. Knowing what your clients are interested in down the exact person means you can respond not just automatically but intelligently. Intelligent email marketing reports from G-Lock Analytics give you vital information about your market and your client base allowing your to make key business decisions about your campaigns or your business.
Viral Email Marketing

Socialnomics is among us.. the new world of referrals is rapidly changing. Viral email marketing means sharing your message with not just your following but the friends of your following. With integration of facebook and twitter into your squeeze pages and lead magnets your can increase the viral buzz around your lead magnets and promote sharing of your newsletter. Viral Email Marketing is here and you want a company that lets you in on it!
Who Trusts EasyMail7 To Send Their Emails?

Thousands of large and small businesses in all parts of the world are already using it
to increase sales through email marketing