How to Send Bulk Emails without Spamming the Inbox of Customers
Guest post written by Rohan Mendiratta
Bulk emails, when utilized correctly, are an excellent way of reaching many people and prospects in a short period. These campaigns make it simple for marketers to advertise their businesses, sell products, and build relationships.
To achieve a favorable return on investment from any bulk email campaigns, your emails must arrive in the recipients' inbox. Your campaign will suffer if your delivery rate is low. Spam is one issue that affects email delivery rates.
You'll observe a decline in open and click-through percentages if your bulk emails are consistently designated spam by the clients or the recipients. You risk damaging your brand and reputation as well as wasting resources and time.
That's why, in this comprehensive tutorial, we'll walk you through eight techniques for keeping your bulk emails out of the spam folder. Let's take a look at why your emails are being sent to spam in the very first place.
Why are Your Emails Being Marked as Spam?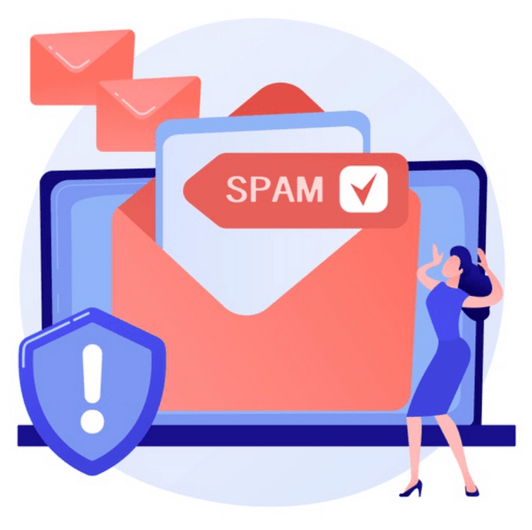 You have not obtained authorization from the email recipient:
Obtaining consent from the receiver in the first instance is the most effective approach to guarantee that your emails don't end up in the junk folder. This demonstrates that you value the recipient's privacy and assures that you are only sending emails to people who want to hear from you.
Because they've never heard of you or your company before, consumers on a cold purchase list are more likely to classify your email message as spam. ISPs pay attention when a large number of receivers label your emails as spam. Your email's delivery will suffer, and you may even be banned.
(The term "ISP" refers to an Internet Service Provider.) Outlook, Gmail, Yahoo, and AOL are among the most popular.)
Install an opt-in box to your site to obtain authorization to write messages to individuals. Giving their email address makes it apparent to readers that they'll be getting emails from you.
Your subscribers are no longer aware of who you are:
The ISP will mark an email as spam if a subscriber reports it. It makes no difference if the mail you sent was marked spam or not; the ISP pays attention to what the receiver has to say. If one of your prospects marks you spam for your email, you've lost a good chance of converting that lead again.
The issue now is how a customer who had permitted you to send them emails has marked it as spam.
The possible reason can be that they have forgotten who you are. If you've been inconsistent with your marketing efforts, chances are your subscribers have no recollection of signing up for your newsletters.
To avoid this, make sure your logo is prominently shown in the email. The name of your business ought to be visible so that the receiver knows who sent the email. Your "from" address has to be a name they are familiar with.
Send reactivation emails to subscribers if you've not sent out an email in a long period. Explain what your business is once again, the reason you took such a long break, and what your email schedule will look like in the coming future.
You have a poor rate of engagement:
When it comes to web email detection, webmail providers consider your email user engagement rates. You risk being reported as spam if your email open rates are reduced or if most of your emails are discarded.
To boost your chances of landing in the recipient's inbox, increase your interaction rate.
The mantra of successful campaigns lies in creating enticing subject lines, sending your emails when the time is most preferable, and segmenting your list are all ways to enhance interaction.
Your email contains no physical address:
You must provide your physical location in your email because it is required by anti-spam law. This could be a post office or your present address. You can also use a commercial mail receiving service if your business functions virtually.
We stress physical addresses because many email service providers scan an email for an address and usually block those with no postal details. If yours is a virtual or home-based business, we suggest you get a PO box address if you don't want to share your physical address with your users.
Inaccurate information in the "from" field:
In your emails, you must use the correct "from" data. The CAN-SPAM Act prohibits sending emails with deceptive or false "from," "reply-to," or "to" information.
It's preferable to pick a name that your readers are familiar with in your "from" column. It could be the name of your company or a specific person. It's also possible to combine the two.
Tip: If you change the "from" information frequently, you'll confuse your readers.
Once you follow these, it's essential that you employ a few practices to send out more effective emails, which brings us to the next section of this article.
How to Send Effective Mass Email Campaigns?
It's important that you have a few practices that you can bank to create effective campaigns. And over here, we've listed them down as tips that can help you ace your email deliverability the correct way.
Let's take a look!
Clean up Your Email Address Book
Cleaning your mailing list is the practice of deleting disengaged subscribers or incorrect data from your database. Sending emails to authentic email addresses and individuals who will engage with your marketing campaigns must be your goal.
Your email list cleanliness is critical in determining whether your message ends up in the spam bin or the inbox. Your emails are more certain to get in the inbox if your list contains actual data and your interaction rate is high.
Your unique circumstances would determine the number of times you cleanse your mailing list in a year. The important thing is to perform it regularly.
Avoid Deceptive Topic Lines
It is against the law to deceive somebody with your subject line, as per the CAN-SPAM Act. To entice consumers to open their emails, some marketers employ "enticing/false" subject lines. However, this is a questionable marketing strategy.
According to a Litmus and Fluent survey, 50 percent of respondents said they were tricked into opening a commercial email by a fake subject line.
When you include particular terms in your subject lines, they will be flagged by spam filters. Spam terms such as "instant, "short duration, "free, "new customers only, "dollars, "100% off, and "order limited" can set off the filtering system.
Even though you wouldn't employ spammy language, be wary of misleading subject lines.
Here are some examples of topic lines that are deceptive:
Thank you for your purchase! – Did you charge the recipient for a product? If you didn't, don't include a transactional subject line in your email.

URGENT – If you use it as a subject line, make sure the email is important and needs your users' utmost attention.
Do not Send Emails Full of Images
If you don't want your email to end up in the spam folder, don't just send graphics. Spammers employ graphics to mask their spam text because email clients can't read them. Because they can't understand the text of the email, most of the filters will immediately send it to the junk folder.
Use a combination of text and graphics instead. It's the best of both worlds!
Follow HTML Best Practices
You may use HTML to add brand components to your emails, improving their appearance and engagement.
If you're sending an email with HTML, make sure to follow best practices. Your email may become unresponsive if there is a mistake in the HTML code. Your email may be designated as spam if it becomes unresponsive.
When sending HTML emails, keep the following best practices in mind:
The email's total range ought to be 600-800 pixels. This will render the email responsive to be within the size of most mail programs' preview windows. While developing for mobile, a width of 320px is ideal (640px for retina).

For HTML emails, there are safe typefaces that are widely accepted. Comic Sans MS, Arial, Arial Black, Courier New Impact, Arial, Courier New, Georgia, Webdings, Trebuchet MS, Times New Roman, and Verdana are some of the fonts available.

Headings should be 0px-22px, and body text should be 13px-14px .Because photos are frequently the largest elements in HTML emails, utilise smaller images.

Components that need Flash or Javascript should be avoided. Most email services don't support them because they're old. Use a GIF in your message if you want animated elements.

Instead of using HTML floats and position, use matrix layers. Eliminate compound-style statements and make your CSS basic. When sending an email, you also should inline all of your CSS.

Some of the best email marketing software feature HTML email templates that are already prepared, so you won't have to bother about the code for HTML. However, if you're writing emails starting from scratch, it's essential to keep this in mind.
Include an Easy-to-Find Unsubscribe Link
The reader must be able to see your unsubscribe button easily. Even though you conceal your unsubscribe button, email services allow users to opt-out. Thus there's no reason to make it difficult for subscribers to withdraw from within the email whenever they feel like it or don't want to read.
If you're sending mass emails, an unsubscribe link should be a must — in many nations; it's a legal obligation. Even if the contents of your email are valuable, the reader may still consider it spam. As a result, you must enable them to unsubscribe rather than forcing them to see your emails landing in their inbox every day.
Before We Go
We hope that you'll be able to send bulk emails without actually spamming your customer's inboxes with these tips. Just ensure that you're constantly keeping tabs and innovating new ways to ensure customers are happy with your emails.
Make sure that you're never spamming and that you're using the proper templates. Follow the rules, and continue growing your email list at all times to get the best results!
With time, you'll notice that this is an excellent way to engage and build a solid reputation for your brand.
Author bio: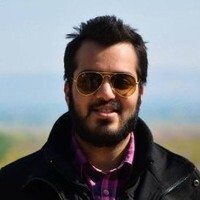 This post is written by Rohan Mendiratta. He helps marketers with building an engaged audience and increasing their sales via SendX: Email Marketing Software.