Before Hitting "Send", Craft Emails Your Customers Will Want to Read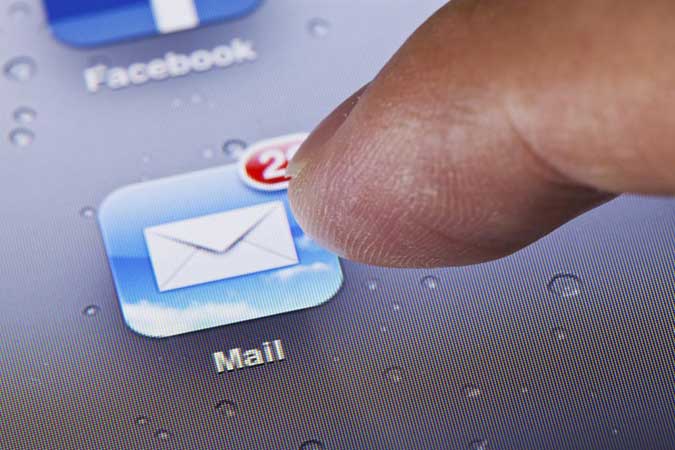 Nothing is more frustrating than creating an email campaign and watching it fail to attract any attention. If you're missing your audience, part of the problem may be your approach. Improving the open rate – the percentage of people who read your email – requires you to focus on a few very key parts of your messaging.
Here, we offer 14 tips to help you improve your future open rates:
1) Use numbers just as we just did in this blog post. People respond to the "10 Tips, 6 Ways, 5 reasons" style.
2) Offer subject lines with a deal. If you are having a sale, say so in the subject line with a message like "20 percent off all dresses" or "Special offer for subscribers."
3) Write short or mysterious subject lines. Try "20 Percent" and leave it there, hoping readers, intrigued, will want more. Maybe "It all ends Nov. 11th…" will draw people in. They'll have to open the email to find out what "ends Nov. 11th," after all.
4) Try scarcity. "Hours left" or "Only 4 more hours to receive 50 percent off" are both good examples. The act-now-or-lose-it concept can be a powerful motivator.
5) Know your audience. What has worked before will work again. Look at A/B testing and which subject lines have generated the most interest. Try that approach again, as it's likely to work.
6) Keep subject lines under 50 characters. You don't want readers wading through a lengthy pitch.
7) Remember the preview panel. Most email programs have a preview panel that allows users a glimpse of what is in store for them. That means your actual email had better be well-designed and attractive enough that people click to open it.
8) Use responsive design. Nearly 50 percent of emails will be read on mobile devices such as phones and panels. Look for email panels with responsive design templates. You want your finely crafted messages to be easily read on any device.
9) Segment your list. Know which customers are likely to look at which deals. The same offer for everyone just isn't going to work anymore. Refine your lists and your offerings.
10) Test sending times and days. Look at what days seem to work for your audience and what times are busiest for opening your emails. Previously, the belief was that Tuesdays and Thursdays were the highest open rate days. Now the data shows Monday may be your best bet. Look at your past data for guidance, however, rather than depending on industry-wide data.
11) Embed more links. Fundraisers and political campaigns have been employing this to great impact. They might have "Contribute $10" button and a "Contribute $20" button, too. Give the recipients options and they will respond.
12) Make the links clear. Most users will not click on mystery links, so make sure to tell them where you are taking them.
13) Run emails through a spam filter. You want to ensure your messages are getting to recipients and not dead-ending in the spam folder. Several tools exist to help your messages avoid death by spam.
You can use
G-Lock Apps delivery and spam testing tools
to test your Inbox placement, spam scores, and authentication issues. G-Lock Apps also provides daily blacklist monitoring to check if your server's IP address is blacklisted and sends you summary email alerts if any problems are detected.
14) Test, test, test. Try different subject lines. Employ A/B testing. Study responses by day and by times of the day. Look at which offers appeal to your recipients. Always consider the segments and which messages have the greatest appeal for each one.
With G-Lock EasyMail7 email marketing software you can easily segment your subscriber's list, use professionally designed responsive email templates to create email campaigns and check the message spam score before sending it to improve Inbox deliverability.

Try G-Lock EasyMail7 for Free Today!
Еasily Create, Send and Schedule Promotions Emails, Newsletters or Invitations Your Customers Will Love.
Don't put your profits in the hands of a third party, be in control of your email — OWN YOUR DATA, OWN YOUR AUTORESPONDERS, CONTROL YOUR INBOX DELIVERY, REPUTATION, DELIVERY SPEED and either send email for free using your SMTP or use any number of third party email senders of your choice like AMAZON SES API… No Monthly Fees!
An effective email marketing system should include the following tools:
Automated email sequences that drip on your contacts over time to build trust and convert your subscribers into active and happy customers.
A email scheduler for planning your announcements, newsletters, and special occasion emails weeks or even months in advance.
A simple way for you to create sign-up forms so you can connect your marketing efforts to auto-populate your contact lists (we provide WPNewsman plugin for WordPress for free).
A professional collection of quality responsive HTML email templates that you can install and use for your newsletters on the fly.
An automated way of processing bounce and unsubscribe emails to be in compliance with the CAN-SPAM law in various countries.
Training and support from those who have years of experience in email marketing systems, management and success.
With G-Lock EasyMail7 you have the right email marketing system to help you maintain and grow your business.
Average rating:
17 reviews
Nov 25, 2014
Use for many years
I have used several versions of EasyMail and recently upgraded my version to 7.0 and we bought several copies for the company I work for as well. The cost is very reasonable and the tech support is prompt. Updates arrive frequently.

I love the fact that my mass emails can be highly personalized and still look like regular emails, vs. emails from Constant Contact etc. I can also go into the HTML code and tweak things if they are not right. We use Amazon Web Service SES which is very affordable. A great product for those who have reasonable computer skills to set everything up.

Thank you G-Lock!

Martin Ucik,
President at singles2couples.org