8 Common Email Mistakes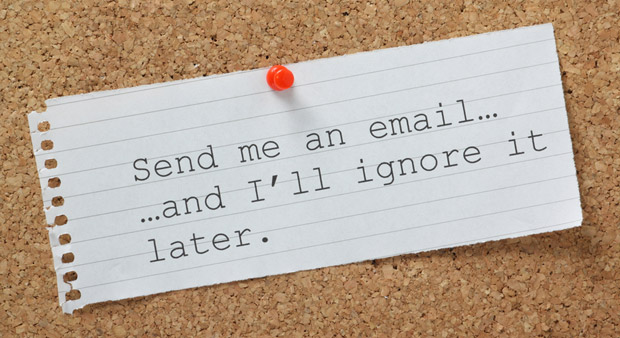 Wonder why your last email marketing campaign failed? Tired of sending out thousands of emails only to see a lousy open rate and just a few conversions?
It's time to determine if you're making some common mistakes in your email campaigns. Email can go wrong in any number of ways, but fixing it usually doesn't take that long or cost that much money. Many mistakes are relatively simple to fix, after all.
Let's look at eight common errors:
 1) Bad subject lines. Many people will not open an email if it does not have a clear subject line describing its contents. Get to the point ("50 percent off summer shirts!"), use the recipient's name in the subject line if you can, avoid ALL CAPS and spell everything correctly.
 2) Not testing before sending. Don't write an email pitch and send it without having someone else look at it. Share it with a few colleagues and have them read it on laptops, cell phones and other mobile devices to ensure it looks good in different email programs and on various screens.
You can use
G-Lock Apps delivery and spam testing tools
to test your Inbox placement, spam scores, and authentication issues before sending the email to the entire list. G-Lock Apps also provides daily blacklist monitoring to check if your server's IP address is blacklisted and sends you summary email alerts if any problems are detected.
 3) Poor design. Recipients can quickly tell if you threw together the design without much thought or direction. If you try to get cute with backgrounds or graphics, your message may appear muddled and get dismissed.
 4) No call to action. The email should be a call to do something, but that needs to be clear and in the first few sentences. If you want readers to download your new white paper, get a link up high inviting them to do just that. If you want them to purchase a product, tell them about your sale and link quickly to your site.
 5) Reply addresses that make you look small. Use an email attached to your website for responses, not Yahoo or Gmail or other mass programs. You can use a personal touch, too, with your company domain by using your first [email protected]
 6) Not getting permission. Seems obvious, but it's not. You need to ensure people on your list have opted into receiving your messages. If not, you could be legally liable. That should be enough of a warning for you to avoid spamming people or using everyone's email you've collected. And once permission is gained, start sending occasional emails. Waiting too long will have recipients' asking, "Who is this company?"
 7) Failing to understand spam filters. Spam is the equivalent of an online jail and you don't want your finely crafted message to end up there. Skip exclamation points, colored fonts, weird images, caps and HTML coding that was written in a word-processing file.
 8) Not reading the campaign statistics. Every email program has great statistics to inform you of what worked and failed. You need to read your open rates, how the A/B subject-line test worked, and how the delivery and unsubscribe rates look.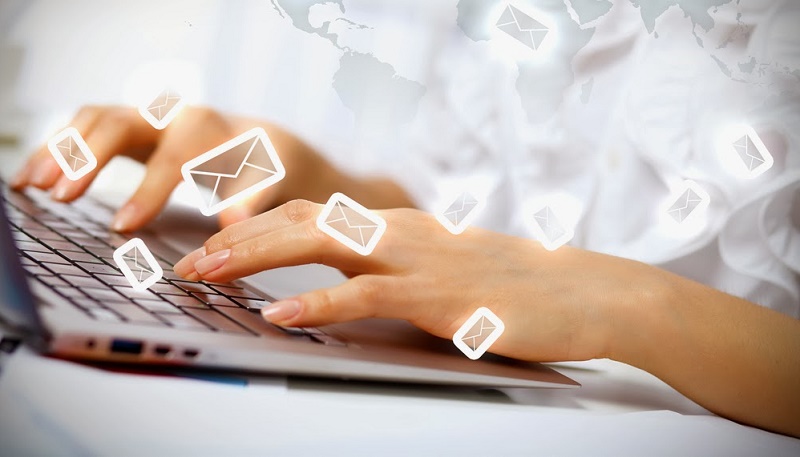 Next time you line up an email campaign, take a look at this list before sending anything out. If you have successfully avoided these pitfalls, hit the send button.

Get G-Lock EasyMail7 for Free Today!
Еasily Create, Send and Schedule Promotions Emails, Newsletters or Invitations Your Customers Will Love.
Don't put your profits in the hands of a third party, be in control of your email — OWN YOUR DATA, OWN YOUR AUTORESPONDERS, CONTROL YOUR INBOX DELIVERY, REPUTATION, DELIVERY SPEED and either send email for free using your SMTP or use any number of third party email senders of your choice like AMAZON SES API… No Monthly Fees!
An effective email marketing system should include the following tools:
Automated email sequences that drip on your contacts over time to build trust and convert your subscribers into active and happy customers.
A email scheduler for planning your announcements, newsletters, and special occasion emails weeks or even months in advance.
A simple way for you to create sign-up forms so you can connect your marketing efforts to auto-populate your contact lists (we provide WPNewsman plugin for WordPress for free).
A professional collection of quality responsive HTML email templates that you can install and use for your newsletters on the fly.
An automated way of processing bounce and unsubscribe emails to be in compliance with the CAN-SPAM law in various countries.
Training and support from those who have years of experience in email marketing systems, management and success.
With G-Lock EasyMail7 you have the right email marketing system to help you maintain and grow your business.
Average rating:
17 reviews
Nov 25, 2014
Use for many years
I have used several versions of EasyMail and recently upgraded my version to 7.0 and we bought several copies for the company I work for as well. The cost is very reasonable and the tech support is prompt. Updates arrive frequently.

I love the fact that my mass emails can be highly personalized and still look like regular emails, vs. emails from Constant Contact etc. I can also go into the HTML code and tweak things if they are not right. We use Amazon Web Service SES which is very affordable. A great product for those who have reasonable computer skills to set everything up.

Thank you G-Lock!

Martin Ucik,
President at singles2couples.org