Why Drip Campaigns are Important to Any Marketing Campaign
Drip marketing is a kind of lead nurturing that is offered up in a measured campaign. It often takes place over a number of weeks or even as long as a year. The term comes from "drip irrigation," which delivers measured amounts of water during the planting process. With drip marketing, think of yourself as a farmer nurturing seeds that will become plants – or, in your case, clients.
The approach requires understanding what content assets you have and those you might need to create. It demands good list segmentation and automated software that can send messages to the right list at pre-determined times. Autoresponders will carry your load, so learn how to set your messaging in advance. You can make changes later in the campaign, of course, but the basics should be ready prior to sending the first message.
So, does this method work? Companies that have tried it report an increase of anywhere from 14 to 50 percent. Some companies used email as a follow-up to measure interest generated by an offline campaign. Others deployed messaging over a shorter, more defined time period, such as 11 or 12 weeks. Companies like drip marketing because it forces them to plan their messages well in advance and to have their marketing tools in place.
To develop you own drip marketing campaign, you need to create a plan and stick to it. You should offer clients and prospects something every month or even every week. A regularly scheduled drip will remind recipients of something you have to offer, such as a sale, a new piece of content or another kind of special offer.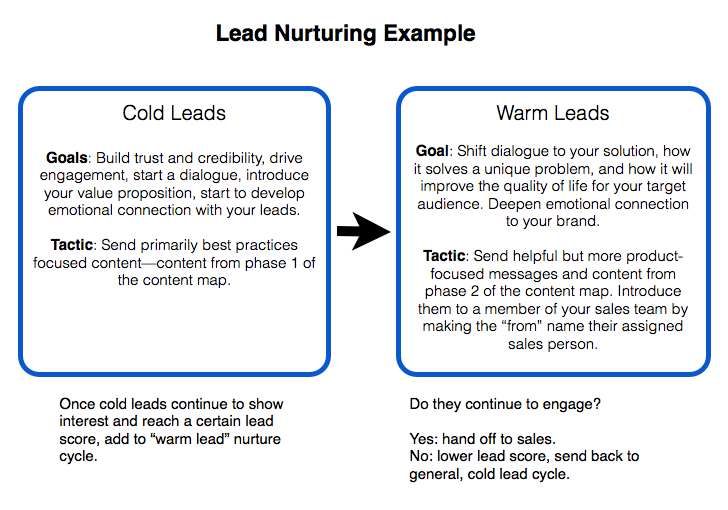 Segment your list. Do not send the same messages to all of your list. The message for new customers might be different from the one for those who have been on your list for a while. Customers who have not purchased your products in some time might be offered a special deal that could increase over a number of weeks. Two messages could offer five percent the first two weeks and ten percent the following two weeks, for example.
Use A/B testing for all messaging. Even within a single customer segment, you may want to test two or three subject lines to determine which message works best. Different audiences need to see messages tailored to their needs.
Have content ready to go. You may not have to produce all that much if you chunk up what you have in your library. Pitching the same white paper or video several times over the course of a drip campaign is legitimate. Many clients may not even bother reading your first two offers – or your first four – but a later offer just may work.
Content does not have to come from you. In fact, third-party recognition can help your cause tremendously. If your company is showcased in an article, share it with readers. If clients offer praise, make it part of your drip pitches. At the end of the day, your clients are doing business with you, so make your messages personal and relevant.
Use other channels. Email may be your cheapest option, but a good drip campaign often includes direct mail items like postcards, search engine marketing, Facebook or Twitter messaging or even telemarketing. Drip marketing demands discipline but it leads to results. Start planning your campaign today.
With our G-Lock EasyMail7 email marketing software you can quickly setup a drip campaign using autoresponders to build strong relationship with your subscribers and convert them into buyers.

Try G-Lock EasyMail7 For Free Today!
Send Email for FREE or Pay-as-you Go…
Don't put your profits in the hands of a third party, be in control of your email — OWN YOUR DATA, OWN YOUR AUTORESPONDERS, CONTROL YOUR INBOX DELIVERY, REPUTATION, DELIVERY SPEED and either send email for free using your SMTP or use any number of third party email senders of your choice like AMAZON SES API… No Monthly Fees!
An effective email marketing system should include the following tools:
Automated email sequences that drip on your contacts over time to build trust and convert your subscribers into active and happy customers.
A email scheduler for planning your announcements, newsletters, and special occasion emails weeks or even months in advance.
A simple way for you to create sign-up forms so you can connect your marketing efforts to auto-populate your contact lists (we provide WPNewsman plugin for WordPress for free).
A professional collection of quality responsive HTML email templates that you can install and use for your newsletters on the fly.
An automated way of processing bounce and unsubscribe emails to be in compliance with the CAN-SPAM law in various countries.
Training and support from those who have years of experience in email marketing systems, management and success.
With G-Lock EasyMail7 you have the right email marketing system to help you maintain and grow your business.
Average rating:
17 reviews
Nov 25, 2014
Use for many years
I have used several versions of EasyMail and recently upgraded my version to 7.0 and we bought several copies for the company I work for as well. The cost is very reasonable and the tech support is prompt. Updates arrive frequently.

I love the fact that my mass emails can be highly personalized and still look like regular emails, vs. emails from Constant Contact etc. I can also go into the HTML code and tweak things if they are not right. We use Amazon Web Service SES which is very affordable. A great product for those who have reasonable computer skills to set everything up.

Thank you G-Lock!

Martin Ucik,
President at singles2couples.org