Improving Open Rates With Responsive Designs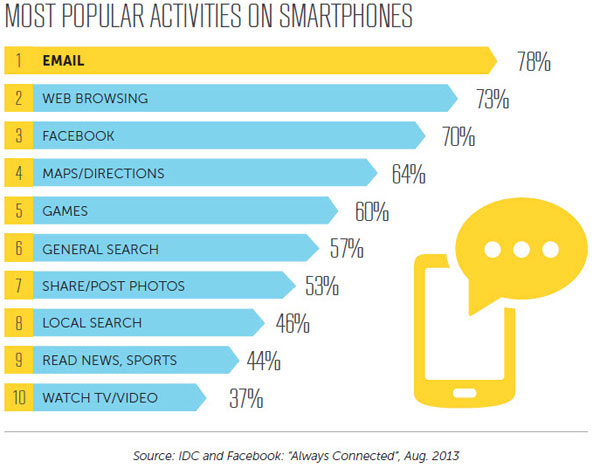 In creating email campaigns today marketers have to ensure they use "responsive design" templates that allow messages to be read on any mobile design.
More than 50 percent of emails are read on iPads, smartphones, tablets and other designs. People pull out their mobile phones more than 150 times a day, on average, so you need to appeal to that audience.
A bad design finds the delete button faster than nearly anything else. BlueHornet conducted a study that found 80 percent of email recipients, upon seeing a badly designed email, pitch it in the trash.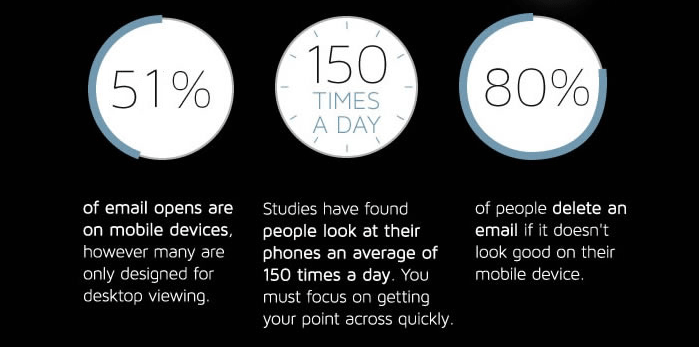 Here's what you need to know about responsive.
First, you can do a lot with responsive design in terms of changing titles, text and other content for mobile devices. You can change the hierarchy, navigation, colors, fonts, image scale and content.
For example, an email might have an app button for downloading. That app button can — and should — be larger when viewed on a mobile device since recipients will likely want to take action right away.
The idea is that an email that looks great on a big screen often will not translate to a mobile device in terms of readability without some decent coding.
Secondly, responsive email uses special HTML and CSS style sheets — called @media — to detect the size of device receiving the content. How the content will look depends, in the end, not on the device but the application. How your email displays in Yahoo Mail will be differently than the iPhone's ISO mail app.
Thirdly, responsive templates are fine to work if you don't have the money to hire a designer. But as you design your initial email keep in mind the content will shift on a mobile device. Four columns will become two for readability. And other aspects of your email will shift, too.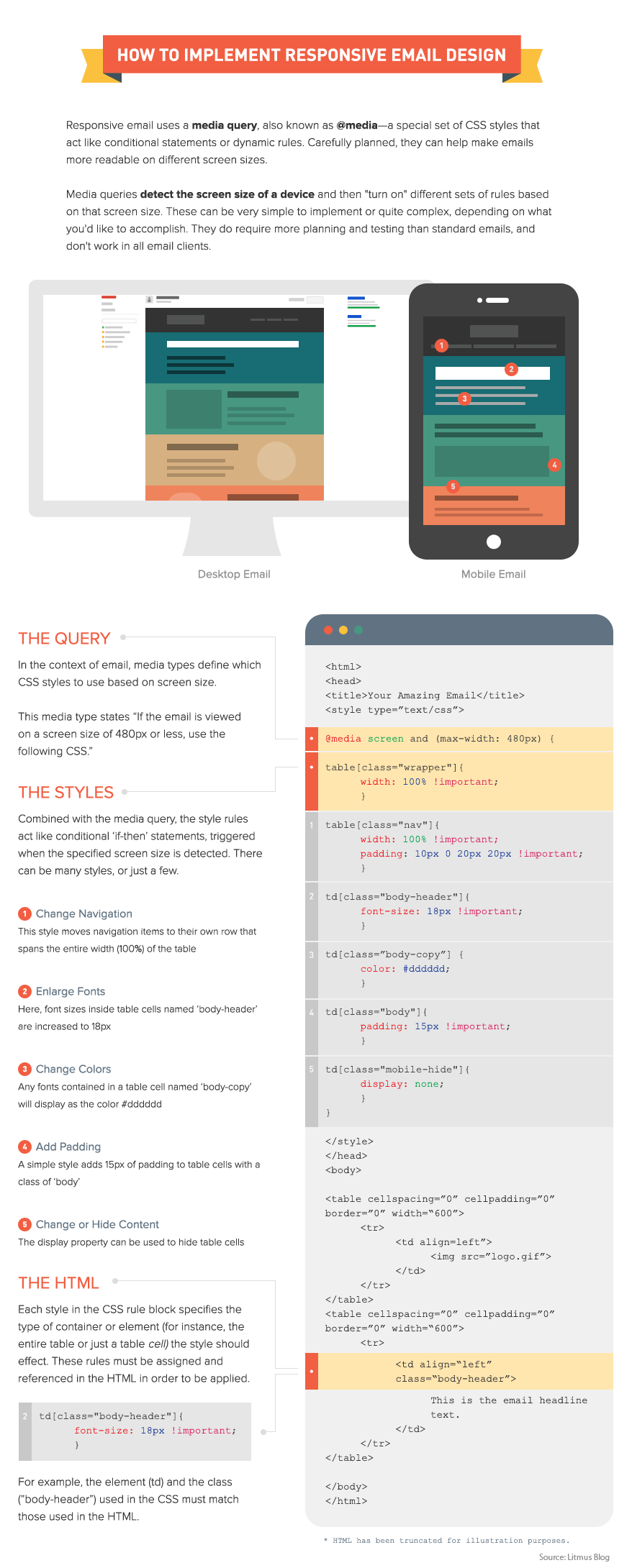 So how should you plan for responsive design?
Start by inverting your design process by creating email for mobile platforms. As you design for mobile devices, make certain the offer or call to action sits near the top — if recipients have to scroll you will lose plenty of them. Then design for computer screens.
If you use the media query approach — and you should — some clients such as gmail will not work. However, most of your readers will likely be using iPhones or Android systems. Focus your efforts on those two platforms.
Use responsive layouts no wider than 500 to 600 pixels with just one column formats. Fonts should be no larger than 14 pixels, at least on iPhones.
Finally, test layouts on mobile phones and tablets. Monitor open rates. Learn from mistakes and keep going. Responsive design is the future.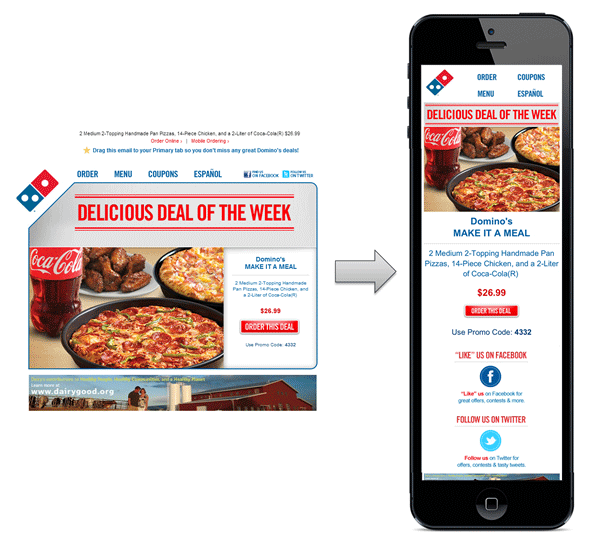 In G-Lock EasyMail7 there is a rich Templates Store with responsive email designs that you can install and use on the fly to create your email newsletters. You can customize any template with your logo, images, text, links etc. to reflect your brand or organization.

Get G-Lock EasyMail7 for Free Today!
Send Email for FREE or Pay-as-you Go…
Don't put your profits in the hands of a third party, be in control of your email — OWN YOUR DATA, OWN YOUR AUTORESPONDERS, CONTROL YOUR INBOX DELIVERY, REPUTATION, DELIVERY SPEED and either send email for free using your SMTP or use any number of third party email senders of your choice like AMAZON SES API… No Monthly Fees!
An effective email marketing system should include the following tools:
 Automated email sequences that drip on your contacts over time to build trust and convert your subscribers into active and happy customers.
 A email scheduler for planning your announcements, newsletters, and special occasion emails weeks or even months in advance.
 A simple way for you to create sign-up forms so you can connect your marketing efforts to auto-populate your contact lists (we provide WPNewsman plugin for WordPress for free).
 A professional collection of quality responsive HTML email templates that you can install and use for your newsletters on the fly.
 An automated way of processing bounce and unsubscribe emails to be in compliance with the CAN-SPAM law in various countries.
 Training and support from those who have years of experience in email marketing systems, management and success.
With G-Lock EasyMail7 you have the right email marketing system to help you maintain and grow your business.
Average rating:
17 reviews
Nov 25, 2014
Use for many years
I have used several versions of EasyMail and recently upgraded my version to 7.0 and we bought several copies for the company I work for as well. The cost is very reasonable and the tech support is prompt. Updates arrive frequently.

I love the fact that my mass emails can be highly personalized and still look like regular emails, vs. emails from Constant Contact etc. I can also go into the HTML code and tweak things if they are not right. We use Amazon Web Service SES which is very affordable. A great product for those who have reasonable computer skills to set everything up.

Thank you G-Lock!

Martin Ucik,
President at singles2couples.org