How to Send Different Email Attachments to Different Recipients
This tutorial is for G-Lock EasyMail v6.xx.
In some situations you may need to send a unique email attachment to each of your recipients. As an example, imagine that you want to attach an individual invoice in the .pdf format to each recipient.

You can follow these steps to accomplish this task with G-Lock EasyMail v6.xx.
When you create a group in the address book, to which you will import the email addresses, insert an additional field and call it "Invoice".

If you have already created a group, click on the Edit menu in the address book, select the group name at the left pane and then click on the "Edit group structure" option on the toolbar. Now add a new field.

You will import the names of the .pdf files that will be sent as attachments into this field.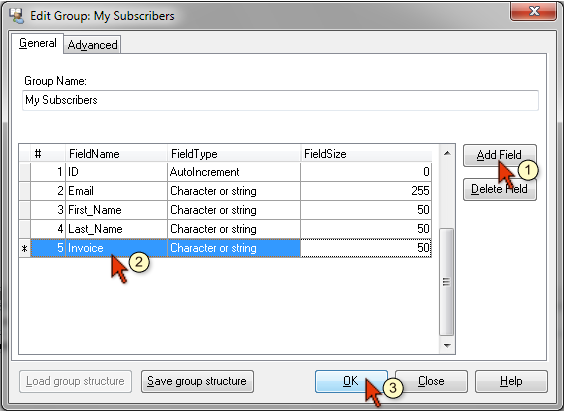 After you created the group and imported the recipient's information including the names of the files that you will send as attachments, you can create a message.
When the message is ready, click on the Send button.
On the "Send Message" screen click on the Advanced tab.
In the "Personal Attachment" section type the path to the folder where your invoices are located.
Instead of the file name insert the field name from the address book that stores the file names.
To insert the field name in the right format, click the right mouse button and select the field name from the list.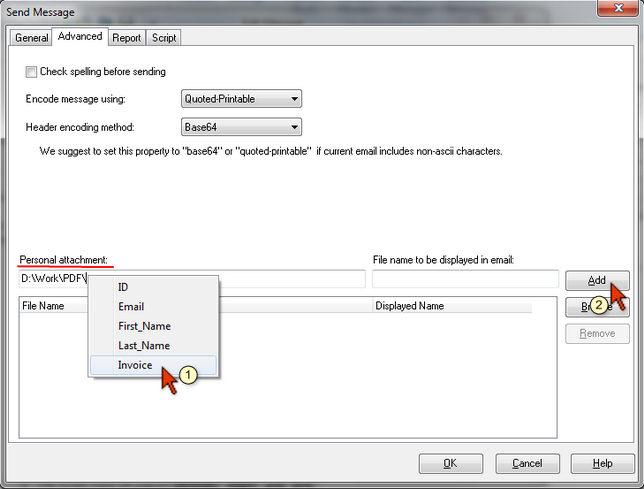 Add the file extension after the inserted field name. Example: D:\WorkPDF%%Invoice%%.pdf
Click Add.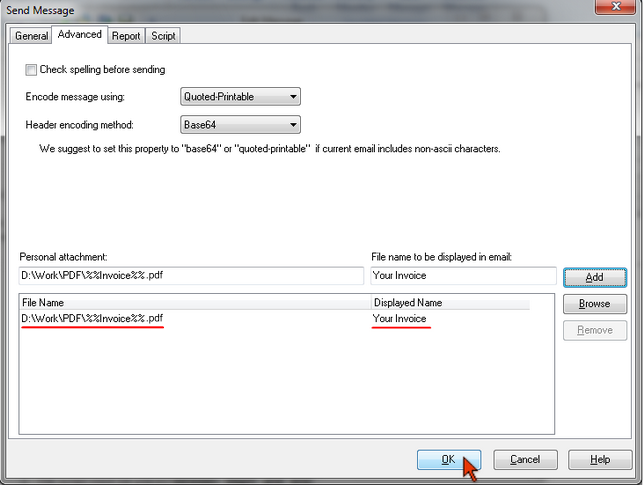 Now click OK to send the message.

The program will take the invoice name for every recipient from the address book, insert it into the path to the attachment, then take the right .pdf file from the disk and attach it to the email message.

Tags: personal email attachment
Trackback from your site.