G-Lock WPNewsman
Helps you create and manage a newsletter service from within your WordPress site. So you have FULL control of your email campaigns and are not relying on third party services.
An email newsletter is one of the most convenient and easy ways to be in touch with your clients and prospects. With WPNewsman you can easily add confirmed optin subscription forms in widgets, articles and pages and create and send beautiful newsletters to your subscribers directly from your WordPress site.
1 No monthly fees! Zero monthly fees saves you a fortune in autoresponder costs. You can send emails for FREE using your host's sending engine or enhance delivery with third party senders like Amazon SES.
2 Unlimited campaigns! You can import contacts from CSV in a matter of seconds and be ready to mail in just minutes. No messing around with re-confirmation of leads or facing an inquisition about how you built your list. You have FULL control of your lists and email campaigns.
3 Ultra simple setup! You can use our plugin right out-of-box. It's pre-configured with email templates and action pages used in the confirmed opt-in process.
Why Many Marketers Use WPNewsman?
Because they realize that WPNewsman is a powerful yet easy to use and customize self-hosted newsletter solution for WordPress — no-brainer alternative to restrictive email service providers with expensive monthly plans.
Just watch this 7 min video guide to see it in action:
Free yourself from paying for expensive email campaigns because everything you need is right here:
Effortless installation and configuration — WPNewsman is pre-configured to collect the subscribers' email addresses and names and have them confirm their subscription. It's supplied with system email templates and action pages used in the double opt-in process. You can modify the default settings as you like or use them as is.
Quick signup widget & forms — you can collect email subscribers either from the sidebar widget or shortcode-supported double opt-in forms. You can customize the signup form as you like by adding fields or options, removing fields, re-ordering fields. You can embed opt-in forms anywhere on your WordPress site and create multiple mailing lists using different forms.
Easy customization of the Welcome Email and Thank You page after subscription confirmation — you can fully customize the Confirmation Email and Welcome Message through your admin panel to fit your marketing needs. For example, you can include a link to a file in your server into the welcome message as a bonus for signing up. Also you can customize default action pages including the Thank You page as you like.
Easy mailing list management — you can import your existing subscribers into your WordPress database and export collected subscribers to a file. You can manually unsubscribe users, delete users or change the subscriber's status to confirmed or unconfirmed.
Ability to quickly re-send a confirmation request — you can quickly segment your list, select only those who haven't validated their email address yet and re-send them a confirmation email. This is also a great opportunity to re-engage your existing subscribers collected from other sources. You can import them into your WordPress database and send them a confirmation request.
Full control over email newsletter design — you have unlimited customization options (body, header, footer, colors etc.) for built-in email templates including the mobile template. You can create your own layout in any HTML editor and use it within WPNewsman editor to built a newsletter that resembles your marketing material. In addition, you can easily create a digest template to send blog posts notifications to your subscribers.
Customizable email settings — you can customize From name, From email address and Return email address and choose the suitable delivery mode including your custom SMTP server or quickly load Gmail or Amazon SES SMTP settings. You can send newsletters immediately or schedule them at any date or time and throttle email newsletter sending to respect the SMTP server restrictions.
Ultimate email campaign tracking — you can see the number of email opens, link clicks and unsubscribed recipients and estimate how your email performed after sending. You can play with subjects, layouts, call-to-actions, and text and monitor email tracking statistics from campaign to campaign. And finally you will come up with the perfect email campaign that will inevitably lead to sales.
Unsubscribe link — you can quickly add the unsubscribe link and link to update the subscriber's preferences into each newsletter using shortcode macros provided by WPNewsman and make your emails compliant with the CAN-SPAM Act.
Confirmation when the user unsubscribes — sometimes it's a big problem. The users send newsletters to friends and the friend can unsubscribe them by clicking the unsubscribe link. So, people often find themselves unsubscribed through they've never sent an unsubscribe request. With the WPNewsman you can send an unsubscribe notification via email to the user to ensure the person really wants to unsubscribe. If this is a mistake, the user can go to your website and re-optin to receive your newsletters.
Bounced Handler — you can send newsletters to large mailing lists while keeping them clean and verified and protecting your IP address from being blacklisted by your ISP for continuous sending to invalid email addresses.
See the complete list of WPNewsman features ->
Get

WP

Newsman

Pro Now for
$99

Just $49 a year

WPNewsman Pro is a significant upgrade to WPNewsman Lite that allows you to embed forms on external sites, send newsletters to an unlimited number of subscribers, track the recipient's actions with Google Analytics or Piwik, and keep your mailing lists verified and clean. Unlike other autoresponder systems, you can just import your contacts and leads and get started. No messing around with re-confirmation of leads or facing an inquisition about how you built your list… You have FULL control of your email campaigns and are not relying on third party services. Don't put your business at risk…

Secure Your Copy of WPNewsman Pro and Take Control of Your Email Marketing…

One-Year Subscription Payment – Includes a Personal Single Site License





Absolutely NO Risk (100% Guarantee)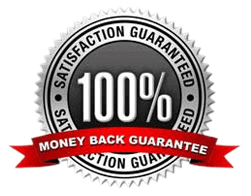 We want to sell our newsletter solution for WordPress to people that will use it and benefit from it. That is why we offer a 100% money back guarantee. During the first 30 days, if for any reason you decide the plugin is not for you, just contact us and we'll refund your money, no questions asked.


After your order is complete, you will get an email with the download link and license key.
License & Terms
Our Pro license is available per domain or single sub domain. Read our Terms & Conditions.
The subscription to the Pro version is automatically renewed in 1 year after purchase. You will be notified via email prior to annual renewal. 
*Please note that volume discounts are not applied to renewal base price.