Top Questions about G-Lock EasyMail7
Installation and Transfer
Though G-Lock EasyMail7 is developed for Windows, you can use G-Lock EasyMail7 on MAC with Parallels Desktop
http://www.parallels.com/eu/products/desktop/
and a Windows license (that allows the use of applications developed for Windows on Apple devices).
If you have one license, you can install and activate the EasyMail7 Server component only on one machine. And you can install the EasyMail7 Client on as many machines as you need, i.e. on your desktop in the office and at home and on your laptop.
All program data is stored on the EasyMail7 Server. To transfer the EasyMail7 to a new location without losing any data, follow the steps below:

1. Create backup of data stored on the EasyMail7 Server.
2. Download backup file to a local computer.
3. Uninstall G-Lock EasyMail7.
4. Install a new copy of G-Lock EasyMail7 onto a new server/computer or to a new directory on the same machine.
5. Upload the backup file.
6. Restore data from backup.
License and Price
Yes, you can download the 14-day trial version of G-Lock EasyMail7 and our startup guide
here
. The trial version is limited to 250 emails per hour, 1,000 emails per day and 12,000 emails per month.
No, for the paid licenses, we simply charge a fixed annual price per user/workplace. We do not try and upsell you to more expensive licenses so you can access specific features. You can be assured that whatever size of business you are and whatever paid license you have, you will always have access to all G-Lock EasyMail7 features.
You can buy one license, install and activate the EasyMail7 Server on one computer in the office. Then you can install the EasyMail7 Client on as many computers in the office as you need and let several users connect from their Clients to the EasyMail7 Server and manage email lists and messages and send email campaigns. The EasyMail7 Client does not require the license.
Yes. G-Lock EasyMail7 license is sold on a per-server basis. Each EasyMail7 Server installation must have their own license. The EasyMail7 Client can be installed on as many computers as you need and does not require the license.
The license price starts from $149 USD for the first year. This license allows to create one user and one workplace inside the the program. If you need to have more users/workplaces, you need a higher license. The license price depends on the number of users/workplaces you can have inside the program. See all prices here.
A workplace includes email server accounts, email templates and drafts, sent items, contact groups (internal and external lists), and Bounce Handler settings.
Yes, you can install the EasyMail7 Server on a different computer/server and activate it using your existing personal key.
Yes. You can increase the number of users/workplaces at any time by paying the difference in a time adjusted fee.
Absolutely. You can continue to use the EasyMail7 which you have licensed and paid for as long as you require. When a subscription expires, it simply means that you will no longer be issued any product updates or new product releases.
On time renewal costs are substantially lower than the first year subscription costs. Renewal costs increase on a monthly basis 30 days after the expiration of your subscription:
| | |
| --- | --- |
| Months since purchase | Discount |
| 12 – 13 | 60% |
| 13 – 14 | 40% |
| 14 – 15 | 20% |
| 15+ | 0% |
You can download the latest version available for your license or renew your license
here
.
Features and Functionality
The EasyMail7 Server runs as a service in the background and does not require a user being logged in. It does most of the work: send out messages, check for incoming returned messages and update the contact lists. The user connects from the EasyMail7 Client to the EasyMail7 Server through public RESTful API to administrate email lists, create and send messages.
The free 14-day trial version of G-Lock EasyMail7 is limited to 250 emails per hour, 1,000 emails per day and 12,000 emails per month. Paid versions do now have any email sending restrictions.

When you enter the SMTP server name in G-Lock EasyMail7 Account Settings just like in MS Outlook, G-Lock EasyMail7 simply gives the messages to the SMTP server and the SMTP server sends them out to the recipients. In this case the speed of sending the emails depends on the mail server. G-Lock EasyMail can give 100 000 emails per hour to the server. If the mail server can handle such volume of emails, you will be able to send 100 000 messages per hour using a paid version.
We did a test campaign to see how quickly EasyMail7 gives the messages to the SMTP server and estimate the sending speed.
We run the campaign on the computer with a SSD disk. The EasyMail7 Server, Client and SMTP server were installed locally on the same computer.
The message size: 6677B
Connections in the EasyMail7 account: 20
Number of recipients: 999998
Active tasks (campaigns): 1
The sending to almost a million recipients took 1 hour. See the picture below as a proof.
Get «Email Marketing Secret №1» eBook for Free Today!
Many who are new to email marketing start off on the wrong foot. They 'spray and pray' and hope that someone will click and buy, but are hit with angry complaints and find their emails blocked as spam.
But you can significantly improve your odds of reaching customers and prospects by taking the right steps.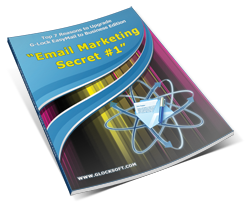 Download our PDF eBook and learn how to collect more leads and send highly responsive emails for free to grow your business and maximize your email marketing, not relying on expensive, restrictive email services that charge high monthly fees and ultimately control your profit at their whim. Be in control of your email…

This offer is limited! Act fast!
Great!
Where should I send your PDF?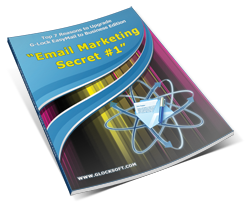 Easily save as a PDF or print for daily use
Privacy Policy: We hate SPAM and promise to keep your email address safe.
×